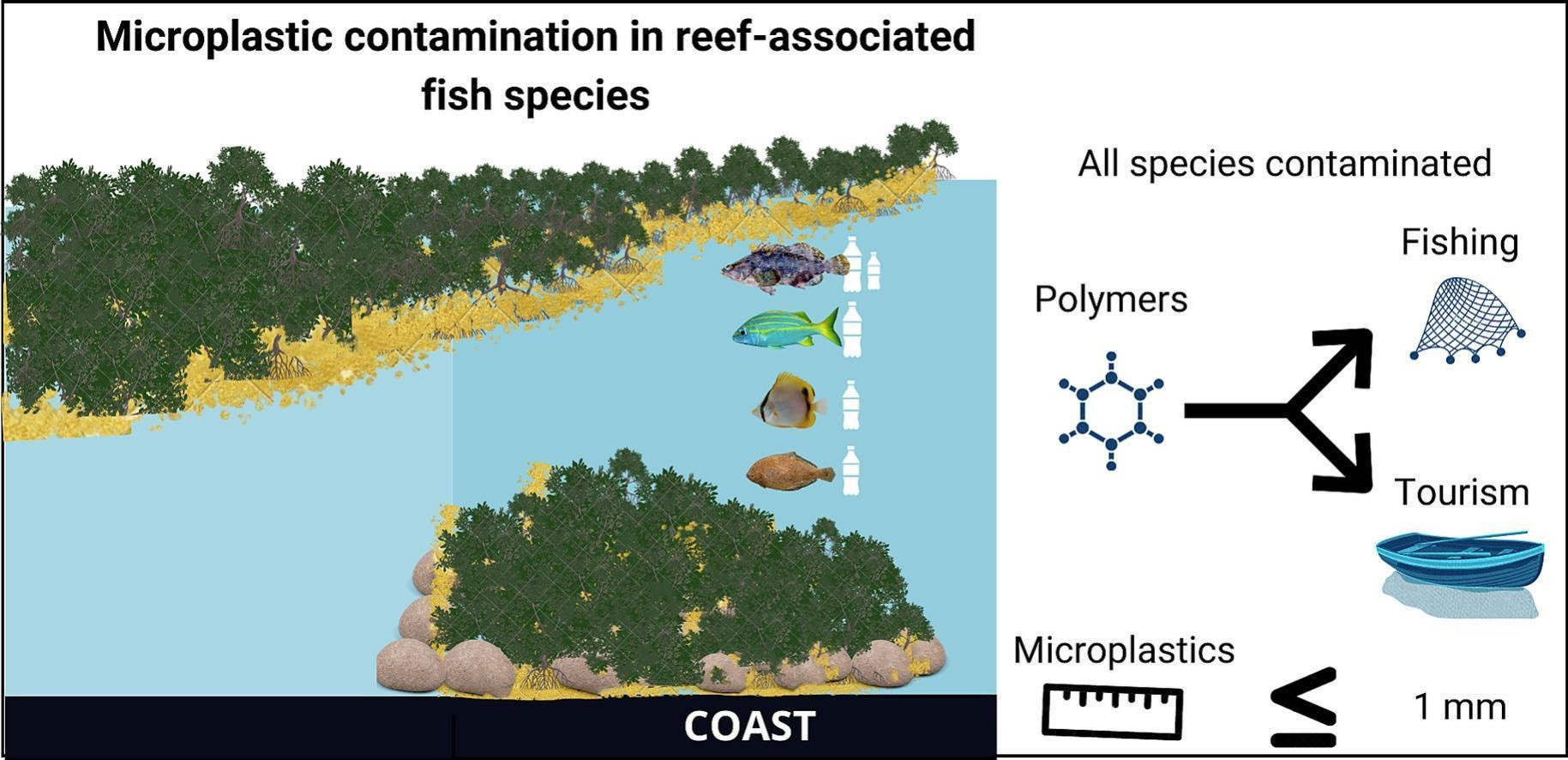 Microplastics (MPs) are ubiquitous in marine compartments, and their transboundary distribution favours the dispersion and accumulation of particles in ecosystems. This study investigated MP contamination in four coastal fish species (Haemulon squamipinna, Chaetodon ocellatus, Syacium micrurum, and Alphestes afer) from the southwestern Tropical Atlantic. An alkaline treatment was applied to extract MPs from the digestive tracts, and a Laser Direct Infrared (LDIR) system was used to identify polymers. All species analysed were contaminated with MPs, with Alphestes afer being the most contaminated (1.45 ± 1.09 MPs individual−1; frequency of occurrence 80 %). No significant differences were found in the number and size of detected particles among species. The most common shapes were fibres and films, and polyethylene was the most abundant polymer. This study provides important baseline data on MP contamination in coastal fish species inhabiting complex habitat areas relevant for conserving marine biodiversity.
DOI:10.1016/j.marpolbul.2023.115087
Reference
Justino, A. K., Ferreira, G. V., Fauvelle, V., Schmidt, N., Lenoble, V., Pelage, L., & Lucena-Frédou, F. (2023). Exploring microplastic contamination in reef-associated fishes of the Tropical Atlantic. Marine Pollution Bulletin, 192, 115087.