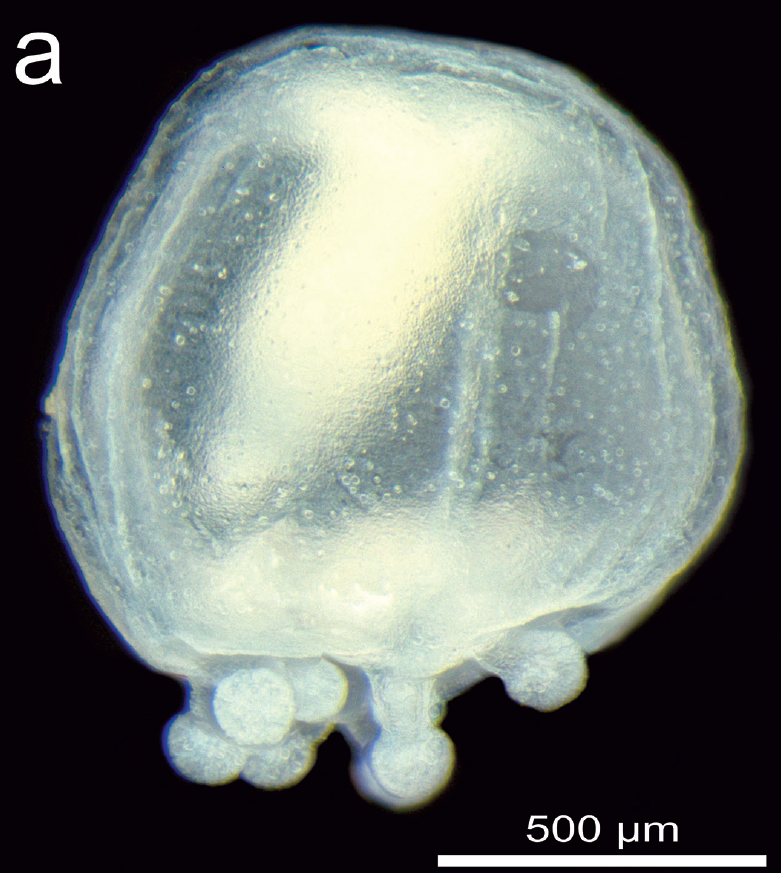 Specimens of the hydromedusa Cnidocodon leopoldi Bouillon, 1978 were collected in waters off the northeast Brazilian coast between 7.4°S, 34.3°W and 8.7°S, 34.8°W. The genus can be distinguished from other anthomedusae by the presence of four marginal perradial bulbs having an adaxial nematocyst cushion and branched capitate tentacles, an umbrella with scattered nematocysts, and gonads around a cylindrical manubrium shorter than the umbrella. Specimens were assigned to C. leopoldi due the tentacles with 4‑5 branches and the absence of ocelli on tentacle bulbs differing from the congeneric Cnidocodon ocellata Huang, Xu, Lin & Qiu, 2008. This study represents the first record of the species in the Atlantic Ocean.
DOI: doi.org/10.11606/1807-0205/2021.61.97
Reference
Tosetto E.G., Bertrand A., Neumann-Leitão S., Nogueira Júnior M. 2021. First record of Cnidocodon leopoldi Bouillon, 1978 (Cnidaria: Anthoathecata) in the Atlantic Ocean. Papéis Avulsos de Zoologia, 61: e20216197.