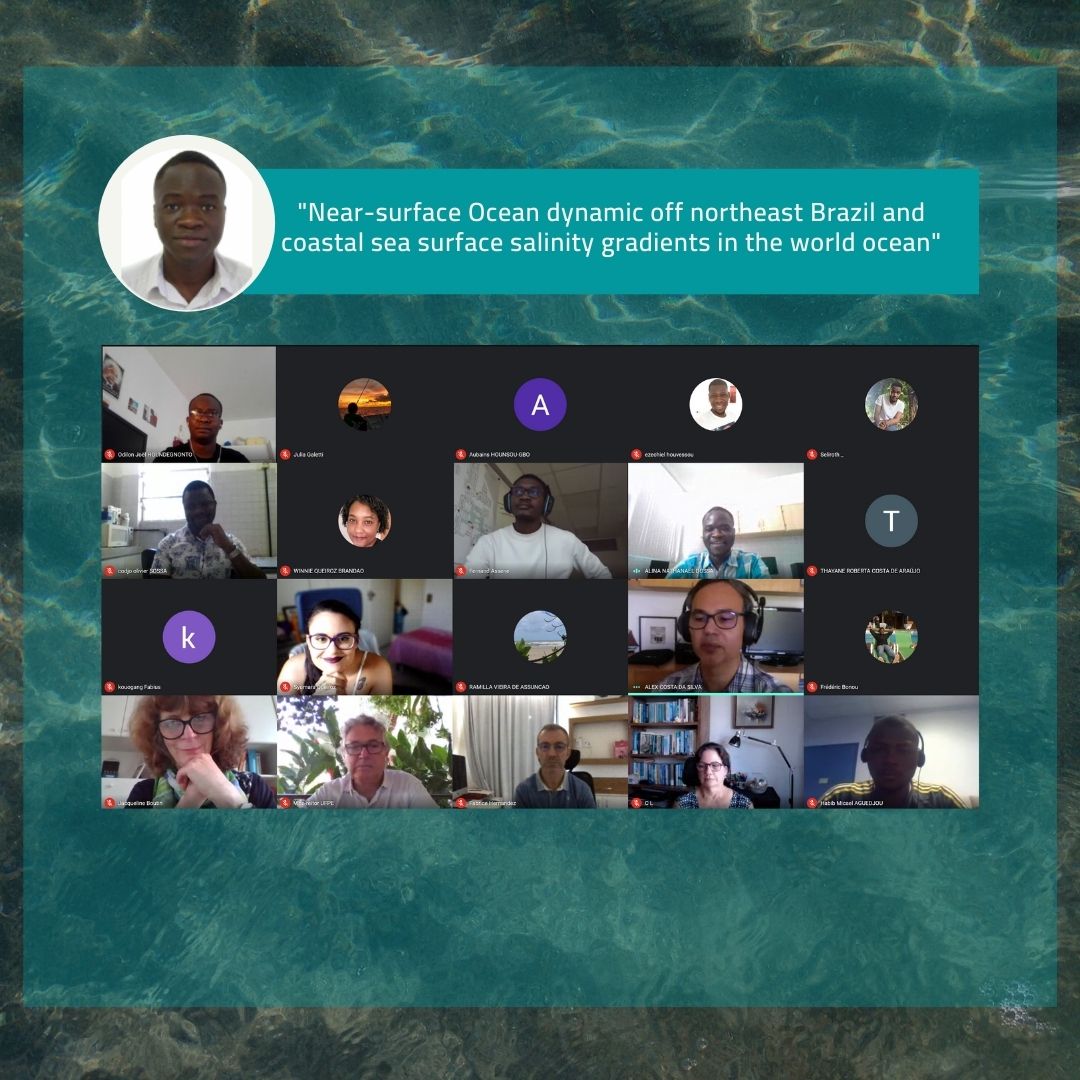 No dia 26 de maio, Nathanael Dossa foi aprovado em sua defesa de tese de doutorado ititulada "Near-surface Ocean dynamic off northeast Brazil and coastal sea surface salinity gradients in the world ocean". A defesa foi transmitida online devido a pandemia de SARS-CoV-2, com a presença de mais de 30 participantes e a banca. A banca de avaliação do estudo foi composta por: Moacyr Araujo (UFPE), Fabrice Hernandez (IRD), Carmen Limongi (UFPE), Jacqueline Boutin (CNRS), Doris Veleda (UFPE), Frederic Bonou (UNSTIM-Benin). Orientadores da pesquisa: Alex Costa da Silva; Arnaud Bertrand e Gaël Alory.
O pesquisador é vinculado ao Laboratório de Oceanografia Física Estuarina e Costeira(LOFEC), na UFPE, e também faz parte do LMI Tapioca. O objetivo do estudo é caracterizar a dinâmica oceânica próxima à superfície, incluindo a ocorrência e as características dos vórtices de mesoescala ao largo da costa do Nordeste do Brasil. Além disso, a tese visa analisar os gradientes de salinidade da superfície do mar costeiro em escala global, com foco especial em áreas-chave, incluindo o Nordeste do Brasil.
O grupo TAPIOCA agradece a presença dos membros da banca e participantes que prestigiaram a defesa, e deseja sucesso para o recém doutor Nathanael Dossa.
Resumo do estudo: Near-surface Ocean dynamic off northeast Brazil and coastal sea surface salinity gradients in the world ocean