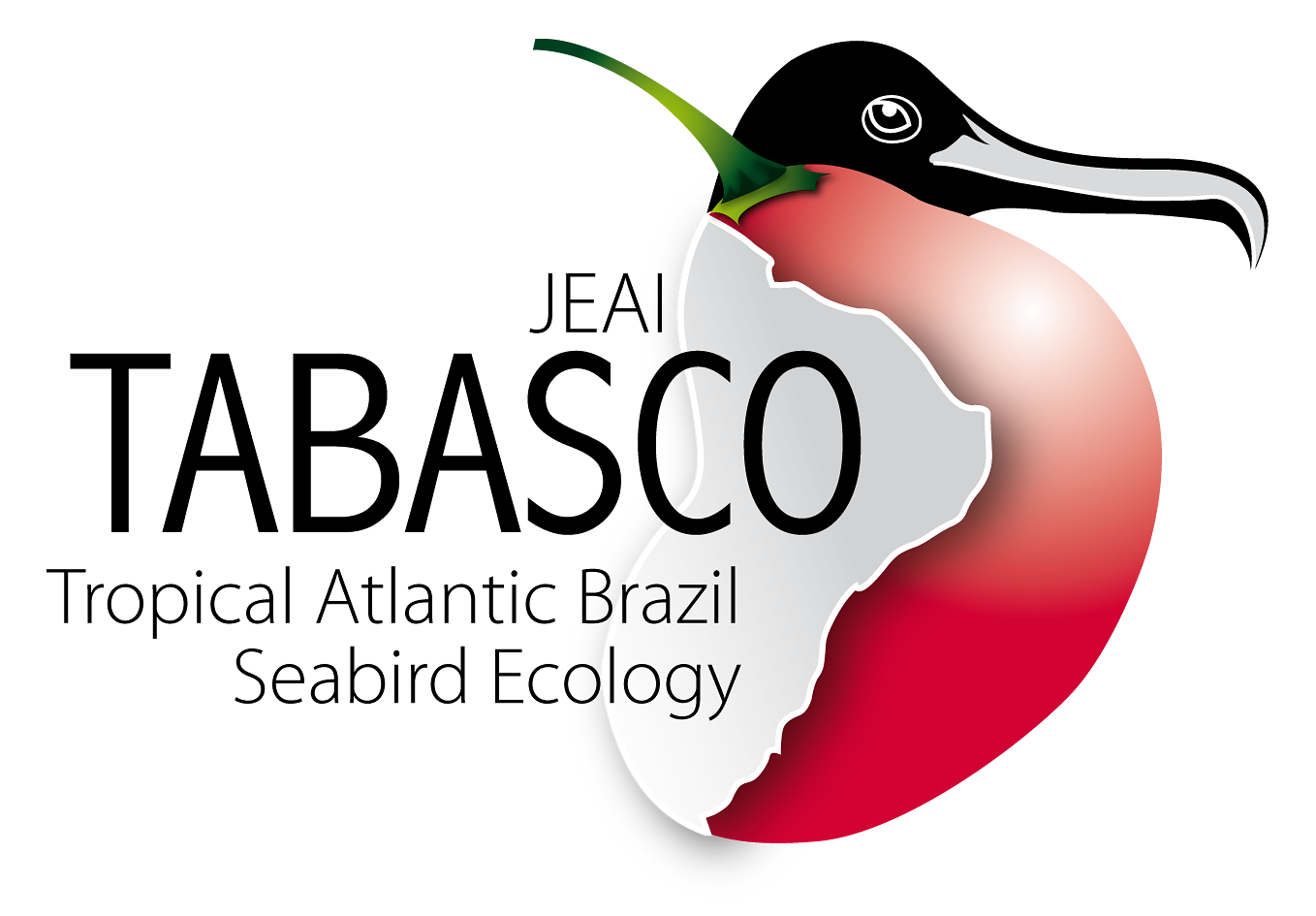 OBJECTIVES
The IRD Young Associate Team (JEAI) TABASCO is focused on strengthening research on tropical seabird ecology in Brazil.
From a scientific point of view, the JEAI is organized around three main themes:
● (1) Biogeography and population connectivity,
● (2) behavioural and trophic ecological niches, and
● (3) the conservation of tropical seabirds and marine spatial planning.
The JEAI will support field activities in five tropical island ecosystems targeting six species under study. The five study sites will provide an ideal framework of gradients in latitude, distance to the coast and level of anthropogenic pressures to develop comparative approaches to identify the drivers of seabird population health and identify the variety of conservation challenges that should be considered in the governance policy of these areas.
Versão português:
OBJETIVOS
A Equipe Jovem Internacional Associada do IRD (EJIA) TABASCO se concentra em fortalecimento da pesquisa sobre a ecologia das aves marinhas tropicais no Brasil.
Do ponto de vista científico, o EJIA está organizada em torno de três temas principais:
● (1) Biogeografia e conectividade populacional,
● (2) Nichos ecológicos comportamentais e tróficos, e
● (3) Conservação das aves marinhas tropicais e manejo dos espaços oceânicos.
A EJIA apoiará atividades de campo em cinco ecossistemas de ilhas tropicais, visando seis espécies em estudo. Os cinco locais de estudo fornecerão uma estrutura ideal de gradientes em latitude, distância da costa e nível de pressões antropogênicas para desenvolver abordagens comparativas para identificar os fatores que levam à saúde da população de aves marinhas, e identificar a variedade de desafios de conservação que devem ser enfrentados na política de governança dessas áreas.
CONTATOS:
Principais parceiros : UFRGS, FURG, UFAL, UFRJ (Brazil) e IRD (França)
Contatos no Brazil: Guilherme TAVARES NUNES, UFRGS – gtnbiomar@gmail.com
Contatos na França: Sophie BERTRAND – sophie.bertrand@ird.fr