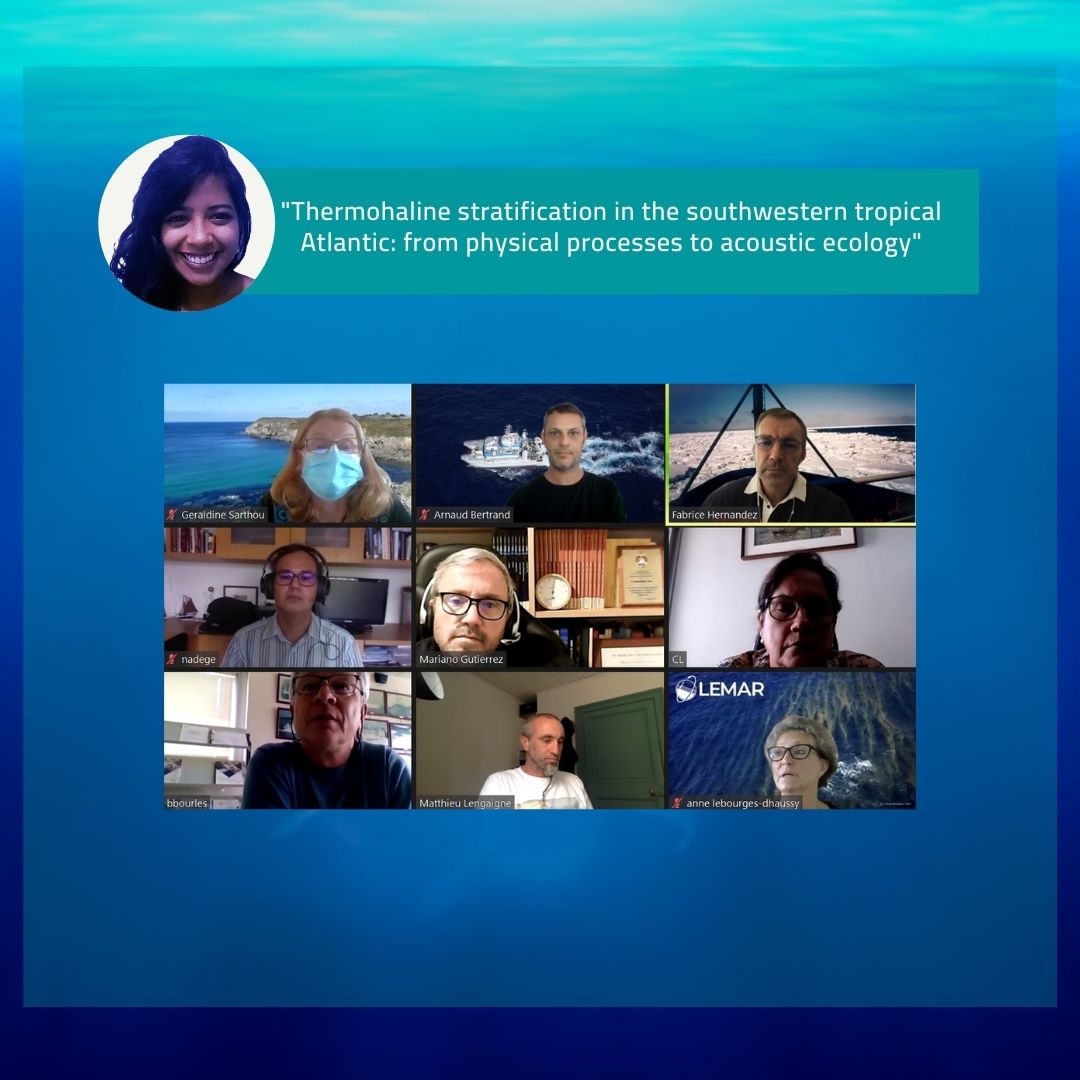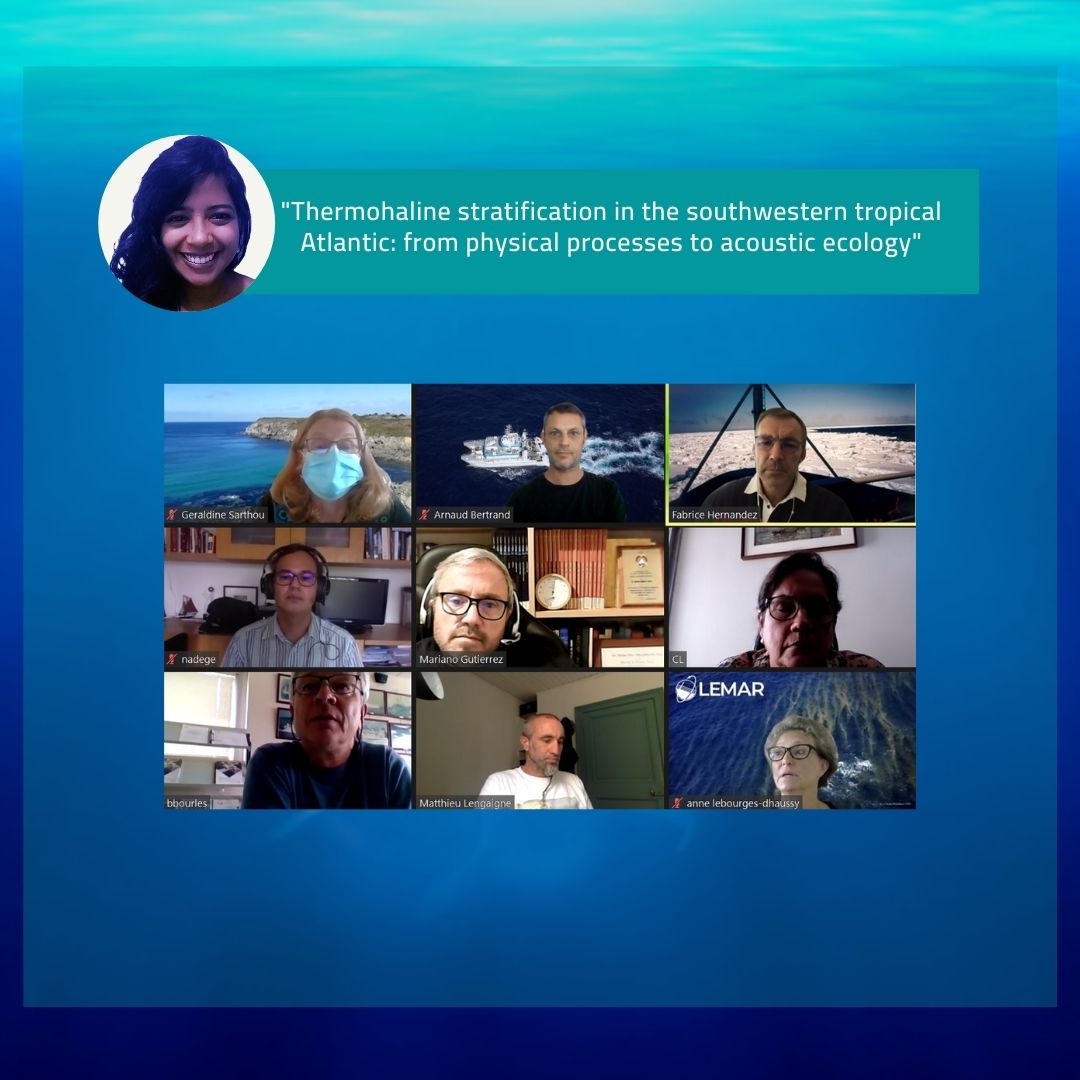 No dia 29 de junho, Ramila Assunção foi aprovada na defesa de sua tese de Doutorado intitulada "Thermohaline stratification in the southwestern tropical Atlantic: from physical processes to acoustic ecology". O estudo utilizou análise de dados funcionais para caracterização 3D da estrutura termohalina no sudoeste do Atlântico tropical, a partir de dados coletados durante as campanhas Acoustic along the BRAzilian CoaSt(ABRAÇOS) em 2015 na primavera e 2017 no outono austral. A defesa foi transmitida online e aberta também ao público geral, na ocasião participaram os membros da Banca Mathieu LENGAINE(MARBEC), Mariano GUTIÉRREZ TORERO(UNFV), Géraldine Sarthou(LEMAR), Carmen Limongi(UFPE) e Fabrice Hernandez(IRD), orientadores Alex Silva(UFPE), Bernard BOURLÈS(UBO) e coorientadores Anne LEBOURGES(IRD) e Arnaud BERTRAND(IRD/UFPE).
Ramila é pesquisadora vinculada ao Laboratório de Oceanografia Física Estuarina e Costeira(LOFEC), da UFPE, e participa do LMI Tapioca(UFPE, UFRPE e IRD). Seu doutorado na UFPE foi em cotutela com a Universidade da Bretanha Ocidental (UBO).
Você pode conferir mais sobre a pesquisa no artigo publicado.
O grupo TAPIOCA agradece a presença dos membros da banca e participantes que prestigiaram a defesa, e deseja sucesso para a recém doutora Ramila V. Assunção.