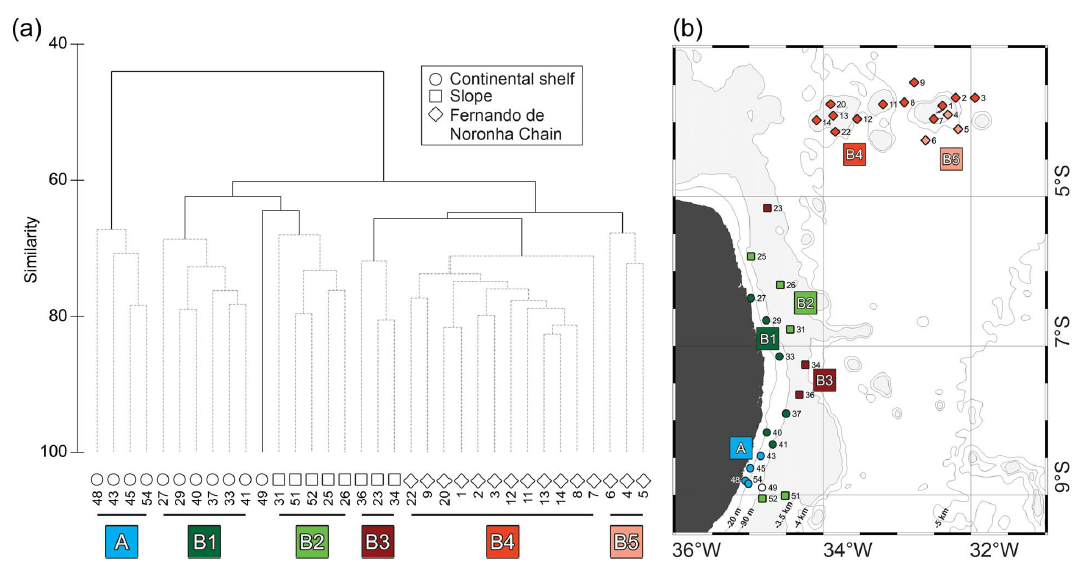 In marine western boundary systems, strong currents flowing coastward spread oceanic water masses over the continental shelves. Here we propose to test the hypothesis according to which oceanic cnidarian species may dominate western boundary system regions even in coastal waters. For that purpose we use a set of data collected above the shelf, slope and around oceanic seamounts and islands in the Western Tropical South Atlantic. Samples were acquired with a plankton net with 300 μm mesh size over 34 stations during an oceanographic cruise carried out in October 2015. Results reveal a diverse cnidarian assemblage in the area, extending the known distribution of many species. In addition, the Fernando de Noronha Chain and most of the narrow continental shelf presented a typical oceanic cnidarian community, dominated by holoplanktonic siphonophores. In this western boundary system, this condition was likely driven by the strong currents, which carry the oceanic tropical water and associated planktonic fauna toward the coast. A specific area with reduced influence of oceanic currents presented typical coastal species. The pattern we observed with the dominance of oceanic plankton communities up to coastal areas may be typical in western boundary systems characterized by a narrow continental shelf.
doi.org/10.1093/plankt/fbaa066
Reference
Tosetto E.G., Bertrand A., Neumann-Leitão S., Costa da Silva A., Nogueira Júnior M. 2021. Spatial patterns in planktonic cnidarian distribution in the western boundary current system of the tropical South Atlantic Ocean. Journal of Plankton Research, 43: 270-287.