During the celebration of Environmental Week in the city of Recife, the IJL Tapioca Group stood out as one of the protagonists. The event's program, organized by the Secretaria de Meio Ambiente e Sustentabilidade (SMAS) of the Recife City Hall, included a variety of educational activities and free initiatives, all focused on environmental awareness and the reduction of plastic pollution.
The opening of Environmental Week took place at the Forte das Cinco Pontas Museum, featuring a presentation by the International Joint Laboratory Tapioca (IJL-TAPIOCA) Extension Project of the Federal Rural University of Pernambuco (UFRPE) to kick off the activities. Under the theme "Challenges and Solutions: The Role of Different Actors in Plastic Pollution Control," the lecture saw the participation and insights of speakers Guilherme Ferreira and Latifa Pelage. One of the main attractions of the event was an exhibition of handicrafts made from plastic materials collected by the fishermen and collectors of Brasília Teimosa.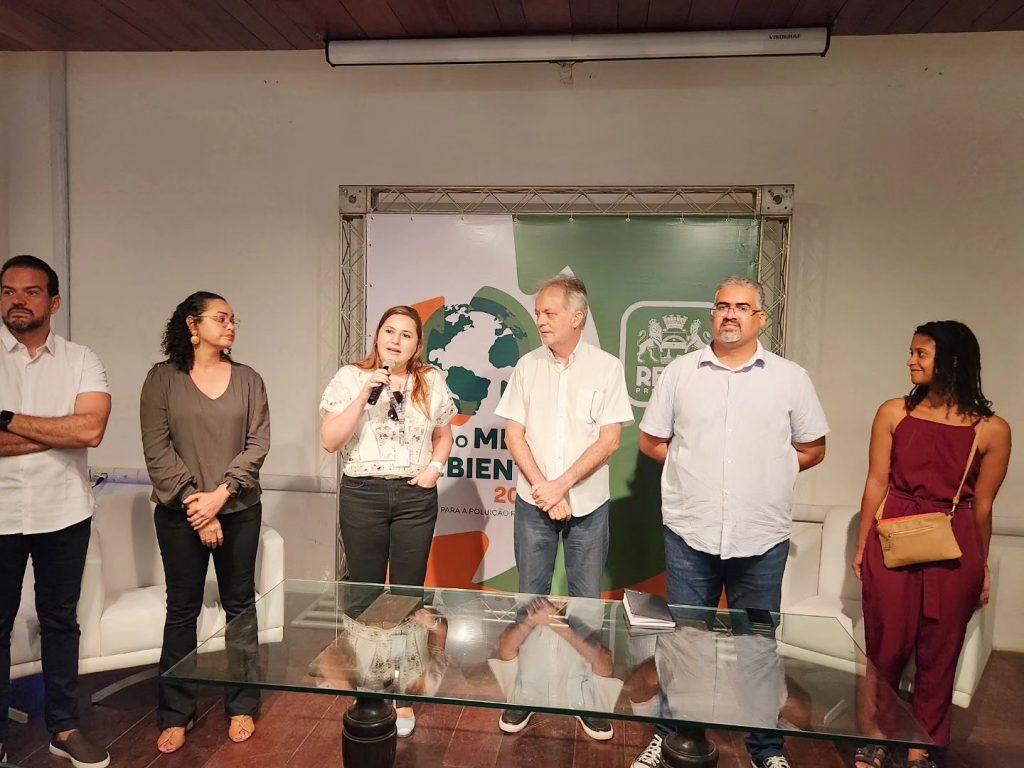 On the following Wednesday, June 7, Mariana Azevêdo delivered the lecture and exhibition titled "Sharks." The event was organized by the Núcleo de Educação Ambiental Prof. Fábio Hazin (NEA) of UFRPE and aimed to inform attendees about the risks and precautions related to shark incidents on the Pernambuco coastline. Additionally, the exhibition aimed to emphasize the significance of these animals for the marine ecosystem's balance.
The week-long event comprised diverse activities such as lectures, roundtable discussions, and exhibitions, all geared towards raising environmental awareness and engaging the community in the reduction of plastic pollution. The IJL Tapioca Group, through its educational initiatives and innovative projects, reaffirms its commitment to preserving marine ecosystems and continually promoting sustainable practices.
Source: Recife City Hall, International Mixed Laboratory Tapioca, Jornal do Commercio