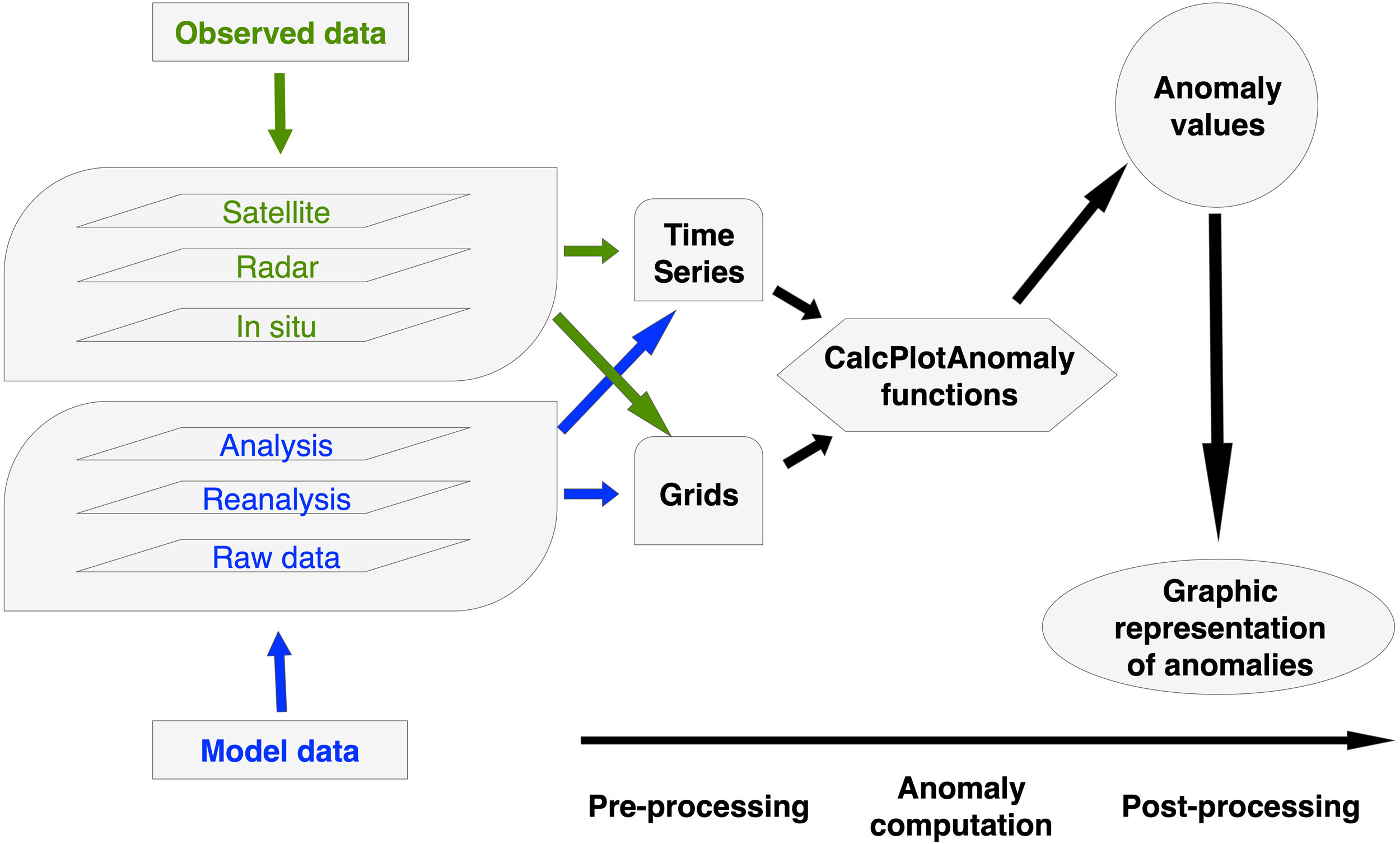 CalcPlotAnomaly is a set of source code functions implemented in MATLAB and compatible with Octave, these functions are used for the computation of oceanographic (physical and biogeochemical), and meteorological parameter anomalies that are used by geoscientists and decision-makers. They use as input time-ordered data from observed data (in situ, satellite, or radar) and interannual model outputs (raw data, analysis, or reanalysis). These anomalies can be computed over the whole period, by months or seasons. Also included are functions for plotting anomalies in the form of time series.
DOI: 10.1016/j.simpa.2022.100448
Reference
Varona, H. L., Lira, S. M. A., & Araujo, M. (2022). 2CalcPlotAnomaly: A set of functions in MATLAB for the computation and plotting of anomalies of oceanographic and meteorological parameters. Software Impacts, 100448.