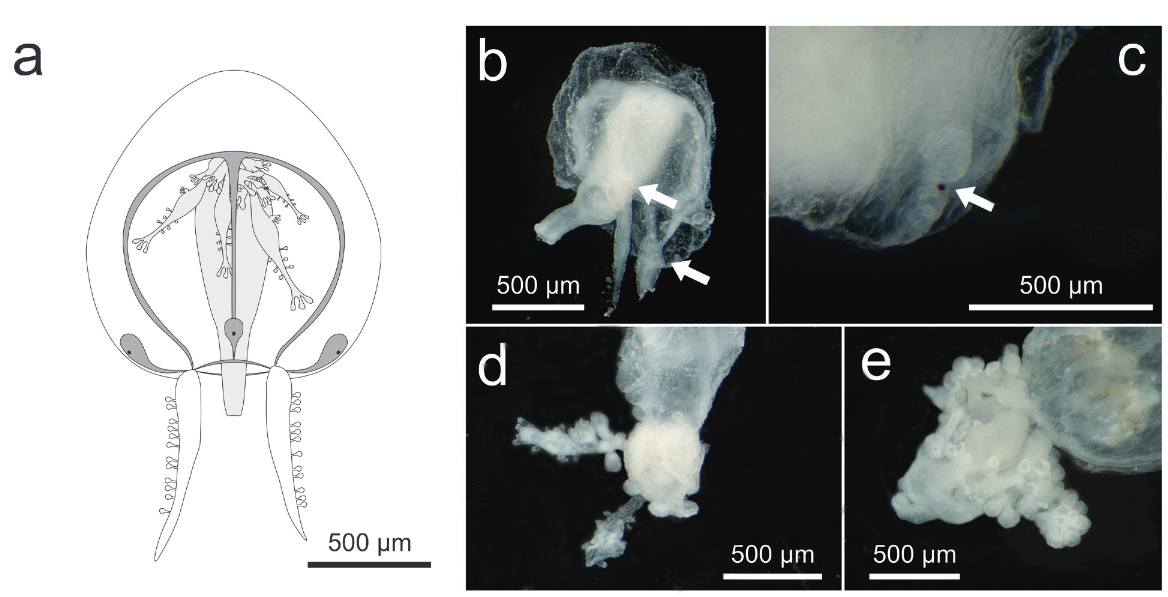 Specimens of Teissierapolypofera Xu, Huang & Chen, 1991 were found in waters off the northeast Brazilian coast between 8.858°S, 34.809°W and 9.005°S, 34.805°W and 56 to 717 m depth. The genus can be distinguished from other anthomedusae by the two opposite tentacles with cnidophores and four exumbrellar cnidocyst pouches with ocelli. Specimens were assigned to Teissiera polypofera due to the long and narrow manubrium transposing bell opening and polyp buds with medusoid buds on it, issuing from the base of manubrium. This study represents the first record of the genus in the Atlantic Ocean.
doi.org/10.1590/0001-3765202120191437
Tosetto E.G., Neumann-Leitão S., Bertrand A., Nogueira Júnior M. 2021. Teissiera polypofera: first record of the genus Teissiera (Hydrozoa: Anthoathecata) in the Atlantic Ocean. Annals of the Brazilian Academy of Sciences, 93: e20191437.